Seven Quality is a national company that operates in the Outsourcing and Temporary Work sector in the areas of Quality, Logistics and Maintenance. Being a trusted partner that integrates qualified professionals, constantly empowers your employees and plans your actions, to effectively and lastingly seek proven results.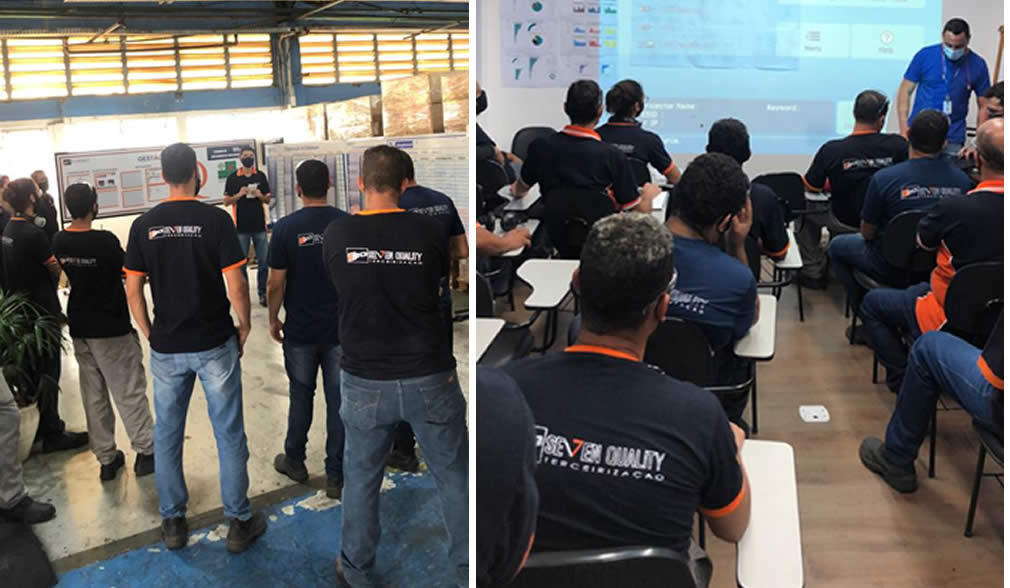 With more than 15 years of experience, the Seven Quality Group has been building a strong brand in the industry, and with the acquisition of companies from the same segment, today it is synonymous with quality and credibility throughout the country. In this way it has become a more solid and competitive company, generating greater confidence and bringing solutions to our customers.
Our goal is to offer quality services with a flexible structure, optimizing the use of labor resources, making them more productive, reducing costs and increasing the profitability of our customers. Through these actions we release managers time, so that they can dedicate themselves to the strategic areas of the company.
Quality policy
QUALITY POLICY: Seven Quality is a company that outsources labor services, looking for:



Guarantee the satisfaction of its clients with attitudes that allow new businesses;

Promote the continuous improvement of the Quality Management System.
Mission, vision and values
MISSION: Observe to innovate with the client and obtain financial, social results and being useful to the environment.




VISION: To be a recognized company in the national market in Outsourcing and Temporary Manpower in the areas of Logistics and Quality.




VALUES: Transparency in negotiations, ethics with our employees, customers and suppliers and customer loyalty.